Are you planning a trip to the vibrant city of Benidorm? Look no further than Artman Transfers for all your transportation needs. As a premier private transfer company, we are committed to providing you with a seamless and comfortable journey from Alicante Airport to Benidorm. Once you arrive, get ready to immerse yourself in the diverse range of attractions and experiences this popular tourist destination has to offer. Here are some must-visit places in Benidorm that should be on your itinerary: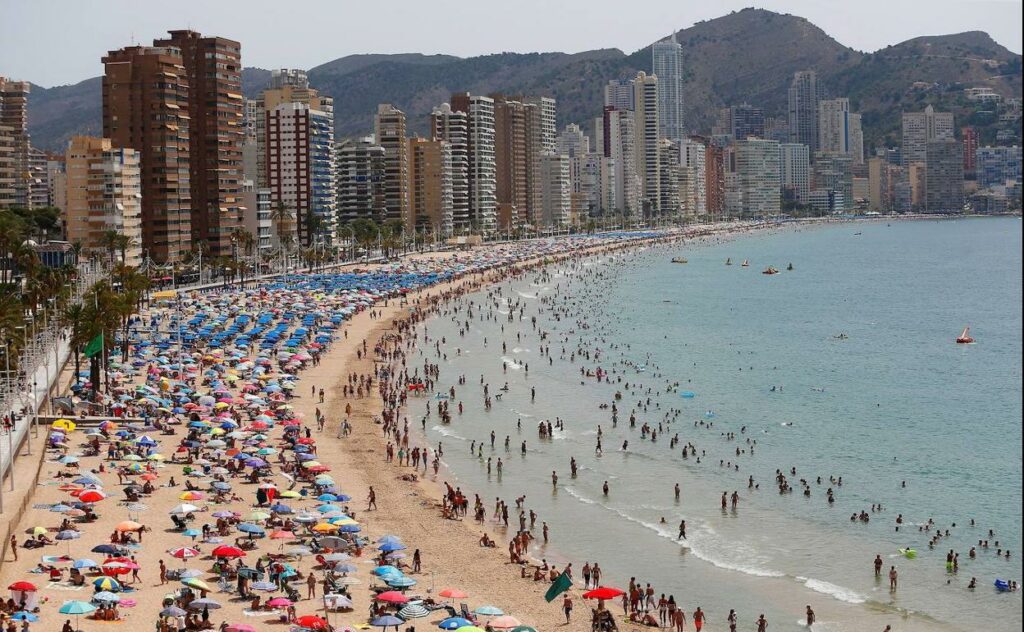 Playa de Levante: No visit to Benidorm is complete without spending some time at Playa de Levante. This iconic beach is known for its golden sands, crystal-clear waters, and vibrant atmosphere. Soak up the sun, take a refreshing dip in the Mediterranean Sea, or simply relax and enjoy the lively beachside ambiance. With numerous bars, restaurants, and shops along the promenade, you'll find everything you need for a fun-filled day at the beach.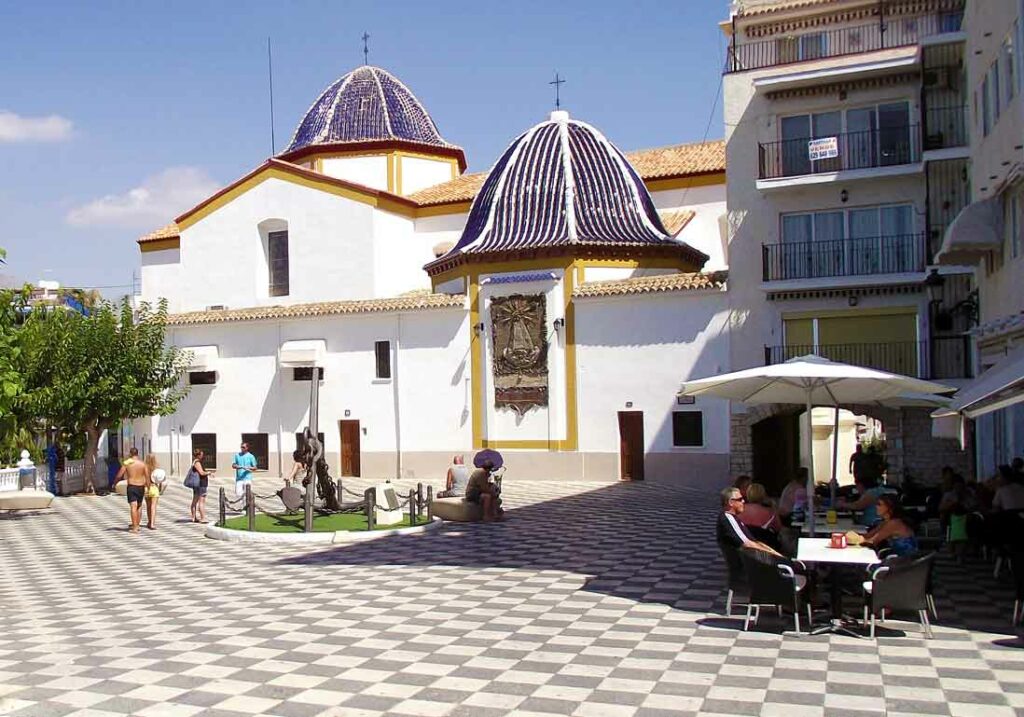 Old Town (Casco Antiguo): Step back in time as you explore the charming streets of Benidorm's Old Town. Known as Casco Antiguo, this historic quarter is filled with narrow winding streets, traditional buildings, and quaint squares. Discover hidden gems, browse local shops, and indulge in traditional Spanish cuisine at the many tapas bars and restaurants. Don't miss a visit to the iconic blue-domed church, Iglesia de San Jaime, which offers panoramic views of the city.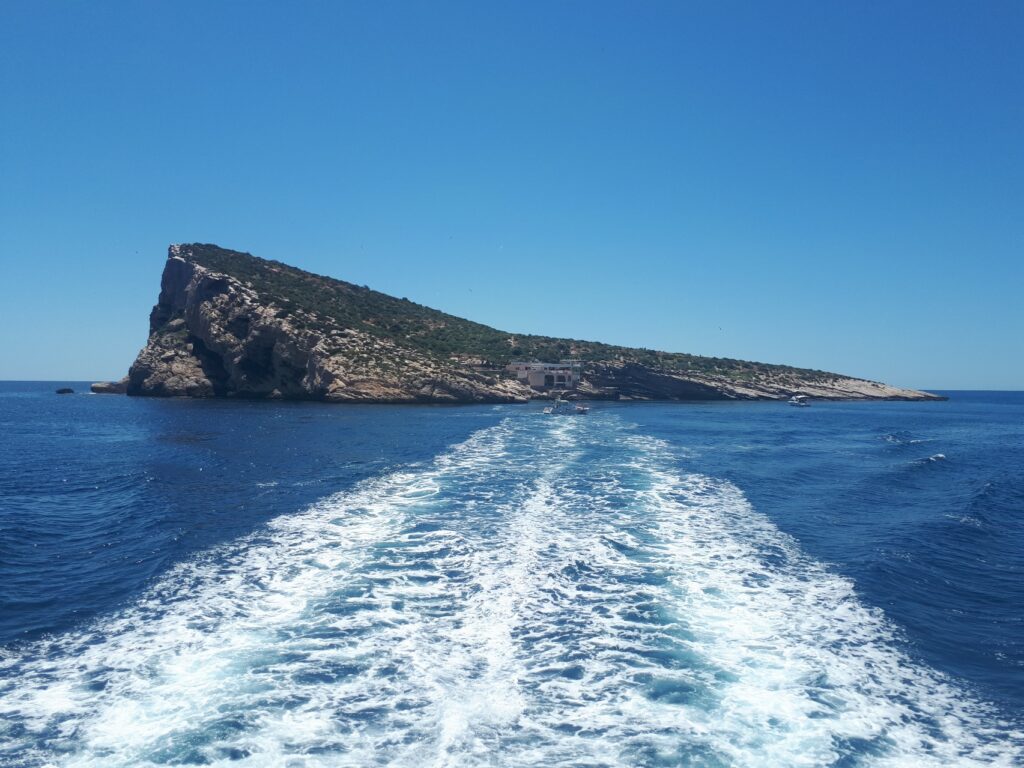 Benidorm Island (Isla de Benidorm): Embark on a memorable boat trip to Benidorm Island, a nature reserve located just off the coast. The island is a haven for nature lovers and snorkeling enthusiasts, with its crystal-clear waters teeming with marine life. Explore the underwater world, go for a swim, or simply enjoy the stunning views from the boat. Many tour operators offer excursions to Benidorm Island, making it a great option for a day trip.
Aqualandia: For some family-friendly fun, head to Aqualandia, one of Europe's largest water parks. With a wide range of thrilling water slides, wave pools, and relaxing river rides, Aqualandia promises a day of excitement and entertainment for all ages. Beat the heat, make a splash, and create unforgettable memories with your loved ones.
Terra Mítica: Immerse yourself in history and adventure at Terra Mítica, a theme park that takes you on a journey through ancient civilizations. Explore different themed areas, enjoy thrilling rides, and be captivated by shows and performances that bring history to life. From ancient Egypt to the Roman Empire, Terra Mítica offers a unique blend of fun and education for the whole family.
Benidorm Palace: Experience a night of glitz and glamour at the Benidorm Palace. This renowned venue hosts spectacular shows featuring live music, dance performances, and stunning costumes. Enjoy a delicious dinner while being entertained by talented artists from around the world. The Benidorm Palace is a must-visit for those seeking a memorable evening of entertainment.
Sierra Helada Natural Park: Escape the bustling city and discover the natural beauty of Sierra Helada Natural Park. This protected area offers breathtaking coastal cliffs, scenic hiking trails, and panoramic viewpoints. Take a leisurely walk along the coastal path, breathe in the fresh air, and admire the stunning views of the Mediterranean Sea. The park is home to diverse wildlife, including seabirds and marine species, making it a paradise for nature enthusiasts.
Mundomar: For an unforgettable encounter with marine life, visit Mundomar, a marine animal park and delphinium located in Benidorm. Get up close and personal with dolphins, sea lions, penguins, and other fascinating marine creatures. Watch entertaining shows, learn about conservation efforts, and even have the opportunity to swim with dolphins. Mundomar offers a unique and educational experience for visitors of all ages.
Benidorm Cross Viewpoint (Mirador del Castillo): For breathtaking panoramic views of Benidorm and its surroundings, head to the Benidorm Cross Viewpoint, also known as Mirador del Castillo. Perched on a hilltop, this viewpoint offers sweeping vistas of the city skyline, the coastline, and the Mediterranean Sea. It's a perfect spot to capture memorable photographs and appreciate the beauty of Benidorm from a different perspective.
Excursions to Nearby Destinations: Benidorm serves as an excellent base for exploring other nearby destinations. Take advantage of Artman Transfers' private transfer services to visit places like Guadalest, Altea, or Villajoyosa. These charming towns offer their own unique attractions, including historical sites, picturesque streets, and stunning coastal scenery. With our reliable and comfortable transfers, you can easily embark on day trips to these nearby destinations and make the most of your time in the region.
At Artman Transfers, we are dedicated to providing you with a seamless and enjoyable transfer experience. Our professional drivers, comfortable vehicles, and commitment to customer satisfaction ensure that your journey from Alicante Airport to Benidorm is smooth and stress-free. With our reliable service, you can focus on exploring the many attractions and enjoying the vibrant atmosphere of this popular destination.
Whether you're seeking sun-soaked beaches, cultural experiences, thrilling water parks, or breathtaking natural beauty, Benidorm has something for everyone. Make the most of your visit by choosing Artman Transfers for your private transfer needs. Book your transfer from Alicante Airport to Benidorm with us and get ready to embark on a memorable journey filled with exploration, adventure, and relaxation.