Are you planning a visit to the captivating town of Altea? Look no further than Artman Transfers for a seamless and comfortable transfer from Alicante Airport (ALC) to Altea. Our private transfer services are tailored to provide you with a stress-free and enjoyable journey, ensuring that your arrival in Altea sets the perfect tone for your stay in this picturesque destination.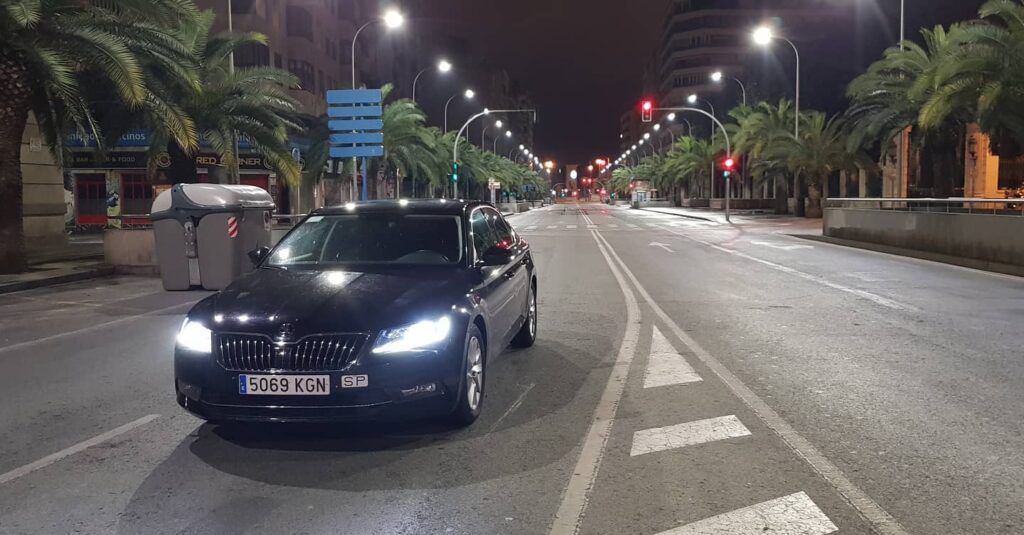 Reliable and Punctual Service: At Artman Transfers, we understand the importance of a smooth and timely arrival. Our professional driver will be waiting for you at Alicante Airport, ready to greet you with a warm welcome. They will assist you with your luggage and ensure a prompt departure to Altea. We closely monitor flight schedules to adjust for any delays, so you can rest assured that we'll be there to pick you up at the right time, without any unnecessary waiting.
Comfortable and Well-Maintained Vehicles: Sit back, relax, and enjoy the journey in our comfortable and well-maintained vehicles. Our fleet consists of modern and spacious vehicles that are designed to provide a smooth and pleasant ride. Whether you're traveling alone, as a couple, or with a group, we have the perfect vehicle to accommodate your needs. Our vehicles are equipped with air conditioning and other amenities to ensure your comfort throughout the transfer.
Professional and Friendly Drivers: Our team of professional drivers is committed to providing exceptional service. They are not only experienced and skilled behind the wheel but also friendly and knowledgeable about the local area. Our drivers will not only transport you safely to Altea but also provide valuable insights and recommendations about the town. Feel free to engage with them and tap into their local knowledge to make the most of your time in Altea.
Personalized Service: We understand that every traveler is unique, and that's why we offer personalized transfer services. Whether you have specific requirements, such as child seats or extra space for luggage, or if you need assistance with mobility, we are here to accommodate your needs. Simply let us know your requirements at the time of booking, and we will ensure that everything is arranged accordingly, making your journey as comfortable and convenient as possible.
Scenic Views and Enchanting Atmosphere: As you travel from Alicante Airport to Altea, be prepared to be enchanted by the breathtaking coastal views and the unique charm of Altea. Nestled along the Costa Blanca, Altea is known for its whitewashed houses, narrow cobbled streets, and stunning Mediterranean backdrop. The journey itself offers glimpses of the azure sea and picturesque landscapes, setting the stage for the beauty that awaits you in Altea.
Explore the Charms of Altea: Once you arrive in Altea, you'll discover a town brimming with charm and character. From its iconic old town with its charming shops and art galleries to its beautiful promenade and sandy beaches, Altea offers a delightful blend of natural beauty and cultural experiences. Take your time to explore the winding streets, visit the stunning Church of Nuestra Señora del Consuelo, or simply relax and enjoy the laid-back atmosphere of this coastal gem.
Return Transfers and Beyond: When it's time to bid farewell to Altea and head back to Alicante Airport or continue your journey to another destination, Artman Transfers is here to provide reliable and comfortable return transfers or onward transfers. Our commitment to excellence extends throughout your entire travel experience, ensuring that you have a seamless journey from start to finish.
Competitive Pricing and Easy Booking: Artman Transfers offers competitive pricing without compromising on quality. We believe that exceptional service should be accessible to everyone. Our transparent pricing ensures that you know exactly what you're paying for, with no hidden fees or surprises. Booking your transfer from Alicante Airport to Altea is quick and easy. You can conveniently book online through our user-friendly platform, or if you prefer personalized assistance, our friendly customer support team is available to assist you with your booking and any inquiries you may have.
Choose Artman Transfers for your transfer from Alicante Airport (ALC) to Albir and experience a stress-free and comfortable transfer that sets the stage for a memorable visit to Altea.