Are you planning a visit to the picturesque towns of Alfaz del Pi and Albir? Let Artman Transfers be your trusted companion for all your transportation needs. As a premier private transfer company, we are committed to providing you with a comfortable and convenient journey from Alicante Airport to these stunning destinations. Once you arrive, prepare to explore the hidden gems and unique attractions that Alfaz del Pi and Albir have to offer. Here are some must-visit places that should be on your itinerary: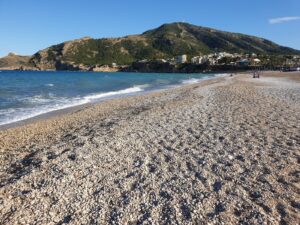 Albir Beach: Start your adventure by visiting Albir Beach, a stunning stretch of coastline known for its crystal-clear waters and pristine sands. Take a leisurely stroll along the promenade, bask in the sun, or simply relax and enjoy the serene ambiance. Albir Beach is perfect for unwinding and rejuvenating while taking in the beautiful surroundings.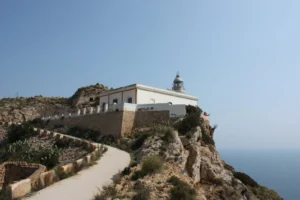 Parque Natural de Serra Gelada: Nature enthusiasts will be delighted by the Parque Natural de Serra Gelada, a natural park located between Albir and Benidorm. Explore the scenic hiking trails that wind through rugged cliffs and offer breathtaking views of the Mediterranean Sea. The park is home to diverse flora and fauna, making it an ideal destination for birdwatching and nature photography.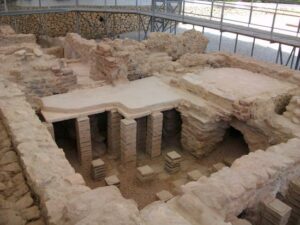 Museo al Aire Libre Villa Romana: Step back in time as you visit the Museo al Aire Libre Villa Romana, an open-air museum showcasing the remains of a Roman villa. Explore the well-preserved mosaics, architectural features, and artifacts that provide insight into the region's ancient history. It's a fascinating destination for history buffs and those interested in Roman culture.
Parroquia de San José: Don't miss a visit to the Parroquia de San José, the main church in Alfaz del Pi. This beautiful church features stunning architecture and intricate details. Step inside to admire the impressive interior adorned with religious artworks and stained glass windows. The church is a peaceful sanctuary that offers a glimpse into the town's cultural heritage.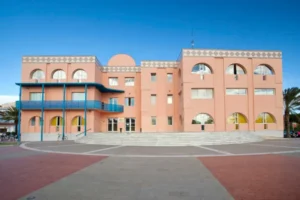 Casa de Cultura: Immerse yourself in the local arts scene by visiting the Casa de Cultura in Alfaz del Pi. This cultural center hosts art exhibitions, concerts, theater performances, and other cultural events throughout the year. Take the opportunity to appreciate the work of local artists and experience the vibrant cultural scene of the town.
Parque de Escandinavia: Escape to the tranquility of Parque de Escandinavia, a charming park inspired by Scandinavian design. Enjoy a leisurely walk amidst lush greenery, relax on the benches, or have a picnic with your loved ones. The park offers a serene setting where you can unwind and connect with nature.
Mercado de Alfaz: Indulge in a unique shopping experience at the Mercado de Alfaz, a local market where you can find fresh produce, artisanal products, and traditional crafts. Browse through the stalls, interact with the friendly vendors, and sample some of the delicious local delicacies. The market is a vibrant hub of activity and a great place to immerse yourself in the local culture.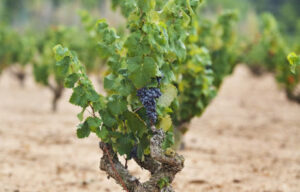 Bodegas Mendoza: Wine lovers shouldn't miss the opportunity to visit Bodegas Mendoza, a family-owned winery located in Alfaz del Pi. Take a guided tour of the vineyards, learn about the winemaking process, and enjoy a tasting of their exquisite wines. It's a fantastic way to savor the flavors of the region and appreciate the craftsmanship behind the wines.
Casa de l'Artesà: Experience traditional craftsmanship at Casa de l'Artesà, a workshop and exhibition center dedicated to promoting local artisans and their crafts. Discover the skills and techniques behind pottery, ceramics, textiles, and other traditional crafts. Watch artisans at work, browse the beautiful creations, and even take part in workshops to learn a new craft yourself. Casa de l'Artesà is a cultural gem that showcases the rich artistic heritage of the region.
Sierra Helada Viewpoint: For breathtaking panoramic views of the surrounding landscape, head to the Sierra Helada Viewpoint. Located near Albir, this viewpoint offers sweeping vistas of the mountains, the coastline, and the Mediterranean Sea. Capture stunning photographs, take a moment to appreciate the natural beauty, and soak in the peaceful atmosphere.
Albir Lighthouse: Visit the Albir Lighthouse, a charming landmark that stands proudly on the coast. Take a stroll along the promenade leading to the lighthouse and enjoy the scenic views. The lighthouse is an ideal spot to witness beautiful sunsets and capture memorable photographs.
Open-Air Film Festival: If you happen to visit Albir during the summer months, don't miss the Open-Air Film Festival. Held in the beautiful surroundings of Parque de Escandinavia, this festival showcases a variety of films from different genres. Grab a blanket, sit under the stars, and enjoy an evening of cinema in a unique and enchanting setting.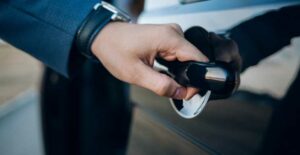 At Artman Transfers, we are dedicated to making your journey to Alfaz del Pi and Albir memorable and hassle-free. Our professional drivers, comfortable vehicles, and reliable service ensure that you reach your destination safely and in utmost comfort. Whether you're exploring the beautiful beaches, embracing the local culture, or indulging in outdoor activities, our private transfer service is designed to enhance your experience.
Book your transfer with Artman Transfers and let us take care of your transportation needs from Alicante Airport to Alfaz del Pi and Albir. Sit back, relax, and enjoy the journey as we transport you to these captivating destinations. We are committed to providing exceptional service, ensuring that your time in Alfaz del Pi and Albir is filled with unforgettable moments and cherished memories.
Experience the beauty, charm, and hidden treasures of Alfaz del Pi and Albir with Artman Transfers. Let us be your trusted partner in creating a seamless and memorable travel experience.