Reliable and Convenient Alicante Airport Transfers with Artman Transfers
Are you planning a trip to Alicante? Landing at Alicante Airport (ALC) and need a hassle-free and comfortable transfer to your destination? Look no further than Artman Transfers, your trusted private transfer company. We specialize in providing reliable and convenient airport transfers, ensuring that your journey starts and ends on a high note. Here's why Artman Transfers is the perfect choice for your Alicante Airport transfer: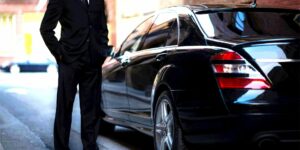 Prompt and Punctual Service: We understand that time is precious when traveling. That's why we prioritize punctuality and ensure that our drivers are waiting for you at the designated meeting point in Alicante Airport. Whether you're arriving on an early morning flight or have a late-night arrival, you can rely on us to be there, ready to transport you to your destination. Say goodbye to the stress of finding transportation upon arrival – with Artman Transfers, your transfer experience will be seamless and efficient.
Professional and Experienced Drivers: Our team of professional drivers is experienced, knowledgeable, and dedicated to providing you with the best possible service. They are well-versed in navigating the roads of Alicante, ensuring a smooth and comfortable ride. Our drivers are not just skilled at driving, but they also prioritize your safety and well-being throughout the journey. Sit back, relax, and enjoy the ride with our friendly and courteous drivers at the wheel.
Comfortable and Well-Maintained Vehicles: At Artman Transfers, we believe that comfort is essential for an enjoyable transfer experience. That's why we maintain a fleet of modern and well-maintained vehicles that are designed to provide a comfortable and relaxing ride. Our vehicles are equipped with air conditioning, spacious seating, and ample luggage space, ensuring that you can travel in comfort and style. We pay attention to the details to make your transfer experience as pleasant as possible.
Personalized Service: We understand that every traveler has unique needs and preferences. That's why we offer personalized service to cater to your specific requirements. Whether you're traveling solo, with a group, or with your family, we have the right vehicle to accommodate you. We also offer options for extra amenities, such as child seats or additional luggage capacity, to ensure that your transfer is tailored to your needs.
Transparent Pricing: With Artman Transfers, you can expect transparent pricing with no hidden costs. We provide upfront and competitive rates for our airport transfer services, allowing you to plan your travel budget effectively. Our pricing is inclusive of all taxes and fees, so you can have peace of mind knowing that there won't be any surprises along the way. We believe in delivering value for money and strive to offer affordable rates without compromising on the quality of service.
Easy Booking Process: Booking your Alicante Airport transfer with Artman Transfers is quick, simple, and convenient. You can easily make your reservation online through our user-friendly booking platform. Just provide us with your travel details, including your flight information and destination, and we'll take care of the rest. Our secure online payment system ensures that your booking is confirmed instantly, giving you peace of mind and eliminating any last-minute worries.
24/7 Customer Support: We pride ourselves on delivering excellent customer service at Artman Transfers. Our dedicated customer support team is available 24/7 to assist you with any inquiries or concerns you may have. Whether you need to make changes to your booking or have questions about your transfer, we're here to provide prompt and reliable support. We strive to make your experience with us as smooth and enjoyable as possible.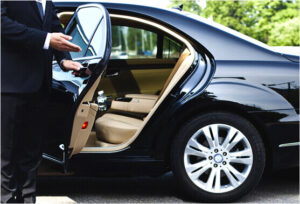 Choose Artman Transfers for your Alicante Airport transfer and experience a stress-free and convenient journey to your destination. We are committed to providing the highest level of customer satisfaction and ensuring that your transfer experience is nothing short of exceptional. With Artman Transfers, you can relax and enjoy the beginning or end of your trip without any worries or stress.
So, why choose Artman Transfers for your Alicante Airport transfer? We go above and beyond to exceed your expectations:
24/7 Availability: We understand that travel plans can change, and flights may arrive or depart at any time of the day or night. That's why our transfer services are available 24 hours a day, 7 days a week. No matter what time your flight is scheduled, you can count on us to be there, ready to provide you with reliable and efficient transportation.
Local Expertise: As a private transfer company based in Alicante, we have in-depth knowledge of the local area. If you're looking for recommendations, advice, or information about Alicante and its surrounding areas, our drivers are more than happy to assist you. From the best restaurants and attractions to hidden gems off the beaten path, we'll ensure that you make the most of your time in Alicante.
Flexibility and Customization: We understand that every traveler has unique requirements. Whether you're traveling for business or pleasure, we can tailor our transfer services to suit your needs. From solo travelers to large groups, we have vehicles of different sizes to accommodate your party comfortably. Let us know if you have any specific requests or preferences, and we'll do our best to accommodate them.
Beyond Alicante Airport: While we specialize in Alicante Airport transfers, our services extend beyond just airport transportation. If you're planning to explore other destinations in the region or require transportation within Alicante itself, we offer a range of transfer services to cater to your needs. Whether it's a day trip to nearby towns, a visit to the beautiful beaches, or transportation to local events, we've got you covered.
Commitment to Customer Satisfaction: At Artman Transfers, our ultimate goal is your satisfaction. We strive to provide a seamless and enjoyable transfer experience, ensuring that you start or end your trip on a positive note. Our commitment to customer satisfaction drives us to continuously improve our services and exceed your expectations. We value your feedback and are always looking for ways to enhance your experience with us.
Make your travel experience in Alicante stress-free and convenient with Artman Transfers. We take pride in providing reliable, comfortable, and personalized transfer services for all our customers. Let us take care of your transportation needs, so you can focus on creating lasting memories during your time in Alicante.
Book your Alicante Airport transfer with Artman Transfers today and enjoy a smooth, hassle-free journey to your destination. Our dedicated team is ready to assist you and ensure that your transfer experience is nothing short of exceptional. Travel with confidence and choose Artman Transfers for all your transportation needs in Alicante.