Are you planning a trip to the breathtaking coastal town of Calpe? Let Artman Transfers be your reliable partner in providing a seamless and stress-free journey from Alicante Airport to Calpe. Our private transfer service ensures that you arrive at your destination in comfort and style, allowing you to start your Calpe adventure on the right foot. Get ready to discover the beauty, charm, and captivating attractions that await you in this stunning destination.
The Iconic Peñón de Ifach: Your visit to Calpe would be incomplete without witnessing the majestic Peñón de Ifach. This iconic rock formation, rising over 300 meters from the sea, is a natural symbol of the Costa Blanca. Hike to the top for breathtaking views of the Mediterranean coastline or explore the nature reserve that surrounds it. The Peñón de Ifach is a must-see attraction that offers a unique perspective on the beauty of Calpe.
Calpe Old Town (Casco Antiguo): Immerse yourself in the rich history and charm of Calpe's Old Town. Stroll through its narrow streets, lined with traditional whitewashed houses adorned with colorful flower pots. Discover hidden squares, quaint shops, and local cafes where you can savor authentic Spanish cuisine. The Old Town is a delightful place to soak up the local atmosphere and experience the authentic essence of Calpe.
The Beautiful Beaches: Calpe is known for its pristine beaches, offering sun-seekers and water enthusiasts the perfect setting for relaxation and fun. Playa de la Fossa and Playa Arenal-Bol are two popular beaches that boast golden sands, crystal-clear waters, and a range of water activities. Whether you're looking to unwind on the beach, take a refreshing dip in the sea, or try your hand at water sports, Calpe's beaches have it all.
Calpe Fishing Port: Visit the bustling fishing port of Calpe, where you can witness the daily activities of local fishermen as they bring in their fresh catch. Explore the lively fish market, where you can find a variety of seafood delicacies. Enjoy a stroll along the promenade and soak up the authentic maritime atmosphere. The fishing port is a vibrant hub of activity and a reminder of Calpe's deep-rooted fishing heritage.
The Ancient Roman Baths (Baños de la Reina): Delve into Calpe's rich past by visiting the Baños de la Reina, a site that showcases ancient Roman baths. These archaeological remains provide a glimpse into the bathing rituals of Roman times and offer a fascinating insight into the town's history. Explore the ruins and imagine life in Calpe during the Roman era.
Calpe's Gastronomy: Indulge in the flavors of Calpe by sampling its delicious gastronomy. The town is renowned for its fresh seafood, including prawns, octopus, and red mullet. Treat yourself to a mouthwatering seafood feast at one of the local restaurants overlooking the sea. Don't forget to savor the local specialty, "arroz a banda" (rice cooked in fish broth), a true culinary delight.
Serra de Oltà Nature Reserve: Escape the hustle and bustle of the town and venture into the Serra de Oltà Nature Reserve. This protected area offers picturesque hiking trails, rewarding you with panoramic views of the surrounding mountains and the Mediterranean Sea. Immerse yourself in nature, breathe in the fresh air, and appreciate the tranquility of the reserve.
At Artman Transfers, we understand the importance of a smooth and comfortable journey. Our experienced drivers and modern fleet of vehicles ensure that your transfer from Alicante Airport to Calpe is both convenient and enjoyable. Here's why you should choose Artman Transfers for your transportation needs: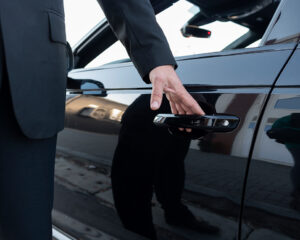 Professional and Reliable Service: With Artman Transfers, you can expect a high level of professionalism and reliability. Our skilled drivers are punctual, friendly, and dedicated to providing you with the best possible experience. We understand the importance of your time and strive to make your journey from Alicante Airport to Calpe seamless and stress-free.
Comfortable and Well-Maintained Vehicles: Travel in style and comfort with our modern fleet of vehicles. Our vehicles are meticulously maintained to ensure a smooth and comfortable ride. Whether you're traveling solo or with a group, we have a range of vehicles to accommodate your needs. Sit back, relax, and enjoy the scenic drive from the airport to Calpe.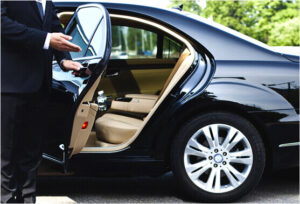 Door-to-Door Service: We offer convenient door-to-door service, picking you up from Alicante Airport and dropping you off at your desired location in Calpe. No need to worry about navigating public transportation or searching for a taxi. Our driver will meet you at the airport, assist you with your luggage, and transport you directly to your accommodation in Calpe.
Safety and Peace of Mind: Your safety is our top priority. We adhere to strict safety standards and regulations, ensuring that you have a secure and comfortable journey. Our drivers are experienced professionals who prioritize your well-being. Sit back and relax, knowing that you're in safe hands with Artman Transfers.
Personalized Transfers: At Artman Transfers, we understand that every traveler has unique requirements. Whether you're traveling for business or pleasure, alone or with a group, we offer personalized transfer solutions to cater to your specific needs. Let us know your preferences, and we'll tailor the transfer service to ensure a seamless and enjoyable experience.
Competitive Pricing: We believe that quality transportation should be affordable. Our transfer services are competitively priced, offering you value for your money. Enjoy a hassle-free transfer from Alicante Airport to Calpe without breaking the bank. Get a quote from us and see how our prices compare to other transfer options.
Local Knowledge and Assistance: Our drivers have extensive knowledge of the local area and can provide you with valuable information about Calpe. From recommending the best restaurants to suggesting hidden gems and attractions, we're here to help you make the most of your time in Calpe. Feel free to ask for recommendations or assistance during your transfer.
Book your transfer from Alicante Airport to Calpe with Artman Transfers and experience the convenience, comfort, and reliability that we offer. We are committed to exceeding your expectations and ensuring a memorable start to your Calpe adventure. Sit back, relax, and let us take care of your transportation needs.