Costa Blanca, located on the southeastern coast of Spain, is a region renowned for its stunning natural beauty. From pristine beaches to picturesque landscapes, Costa Blanca offers a wealth of natural wonders waiting to be explored. At Artman Transfers, we provide exceptional private transfer services that allow you to immerse yourself in the natural splendor of this breathtaking destination. Join us on a virtual journey as we discover the captivating beauty of Costa Blanca.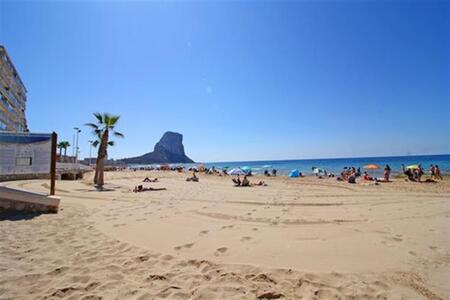 Breathtaking Beaches: Costa Blanca is home to some of the most beautiful beaches in Europe. With our private transfer services, you can easily access these coastal gems and enjoy their pristine beauty. Whether you prefer the vibrant atmosphere of popular beaches like Playa de Levante in Benidorm or the tranquility of hidden coves like Cala del Moraig in Benitachell, we will ensure a seamless and comfortable journey, allowing you to relax and soak up the sun on the soft golden sands.
Majestic Cliffs and Coastal Marvels: The coastline of Costa Blanca is adorned with majestic cliffs and enchanting rock formations, creating a dramatic and awe-inspiring backdrop. With our knowledgeable drivers, you can explore these coastal marvels and witness panoramic views that will take your breath away. From the iconic Penyal d'Ifac in Calpe, rising majestically from the sea, to the stunning Cabo de las Huertas in Alicante with its rugged cliffs and hidden coves, our private transfer services will take you to these remarkable sights in comfort and style.
Natural Parks and Reserves: Costa Blanca boasts an array of natural parks and reserves that showcase the region's rich biodiversity. With our private transfer services, you can embark on an adventure to these captivating destinations. Explore the Montgó Natural Park near Denia, with its diverse flora and fauna, offering hiking trails and breathtaking vistas. Immerse yourself in the tranquility of the Algar River Natural Park, where you can discover the beauty of the Algar Waterfalls and take a refreshing dip in natural pools. Our professional drivers will ensure a seamless and convenient journey, allowing you to fully appreciate the wonders of these natural treasures.
Serene Mountain Escapes: Venture into the inland regions of Costa Blanca and discover its serene mountain escapes. With our private transfer services, you can easily access the captivating mountain ranges that surround the area. Explore the Sierra de Aitana, the highest peak in the province of Alicante, offering breathtaking landscapes, hiking trails, and opportunities for birdwatching. Delve into the beauty of the Sierra de Bernia near Altea, where ancient ruins and panoramic vistas await. Our reliable and comfortable transfers will transport you to these mountainous retreats, ensuring a memorable and enjoyable experience.
Charming Villages and Countryside: Costa Blanca is not only renowned for its coastal beauty but also for its charming villages and idyllic countryside. With our private transfer services, you can explore these hidden gems and immerse yourself in the local culture. Visit picturesque villages like Altea, with its whitewashed houses and cobblestone streets, or venture into the countryside to discover the region's rustic charm. Our experienced drivers will guide you through the winding roads, providing insights into the local traditions and ensuring a personalized and enriching journey.
Book your private transfer with Artman Transfers and embark on an unforgettable journey in Benidorm, where sun, fun, and excitement await you at every turn.