Are you planning a visit to the picturesque town of Albir on the stunning Costa Blanca? Look no further than Artman Transfers for a seamless and comfortable transfer experience from Alicante to Albir. With our reliable private transfer services, we ensure that your journey is not only convenient but also filled with comfort and style. Sit back, relax, and let us take care of all your transportation needs while you immerse yourself in the beauty of Albir.
Professional and Friendly Drivers: At Artman Transfers, we take pride in our team of professional and friendly drivers. As soon as you arrive at Alicante Airport, our driver will be there to greet you with a warm welcome. They will assist you with your luggage and provide any necessary information or recommendations to enhance your Albir experience. Our drivers are not just chauffeurs; they are knowledgeable locals who can share insights and stories about the area, making your journey more engaging and enjoyable.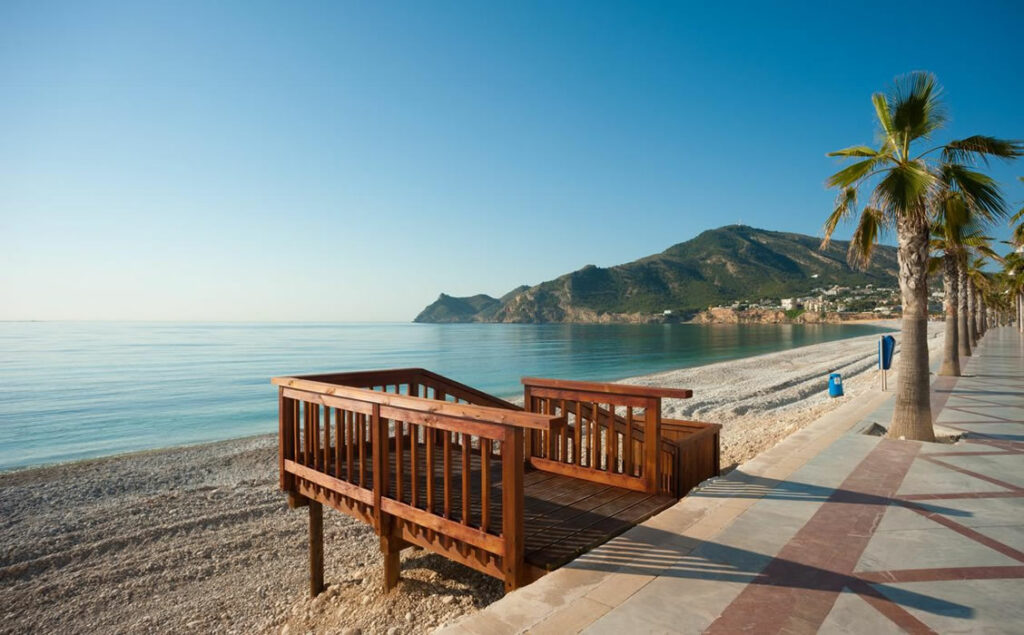 Modern and Comfortable Vehicles: We understand the importance of traveling in comfort, which is why we maintain a fleet of modern and well-equipped vehicles. Whether you're traveling alone, with a partner, or in a group, we have the perfect vehicle to cater to your needs. Our vehicles are spacious, air-conditioned, and designed to provide a smooth and relaxing ride. We prioritize your comfort, ensuring that you arrive in Albir feeling refreshed and ready to explore.
Convenience and Efficiency: With Artman Transfers, you can say goodbye to the hassle of navigating public transportation or waiting in long taxi queues. Our private transfer service offers you the convenience and efficiency of door-to-door transportation. Our driver will pick you up directly from Alicante Airport at your desired time, ensuring a prompt departure. Sit back, relax, and enjoy the scenic views as we transport you to Albir with ease and efficiency.
Tailored to Your Needs: At Artman Transfers, we understand that each traveler has unique requirements. Whether you need additional space for luggage, child seats, or any other special requests, we are here to accommodate your needs. We offer a personalized service, ensuring that your transfer from Alicante to Albir is tailored to your preferences. Simply let us know your requirements, and we will make the necessary arrangements to ensure a comfortable and hassle-free journey.
Explore the Beauty of Albir: Once you arrive in Albir, you will be captivated by its natural beauty and charming atmosphere. With its pristine beaches, picturesque promenade, and stunning mountain backdrop, Albir offers a tranquil and scenic setting for your vacation. Take a leisurely stroll along the beachfront, enjoy the vibrant local markets, or indulge in the delicious Mediterranean cuisine at one of the town's many restaurants. With Artman Transfers, you have the freedom to explore Albir at your own pace, knowing that your reliable transportation awaits whenever you're ready to move on to your next destination.
Stress-free Return Journey: When it's time to bid farewell to Albir and head back to Alicante, Artman Transfers is here to make your return journey just as comfortable and hassle-free. Our driver will pick you up from your accommodation in Albir, ensuring a punctual departure. Sit back, relax, and reminisce about the wonderful memories you've made in Albir as we transport you safely and efficiently to Alicante Airport for your departure.
At Artman Transfers, we are committed to providing exceptional service, ensuring that your transfer from Alicante to Albir is not only a means of transportation but also an integral part of your Albir experience. Book your transfer with Artman Transfers.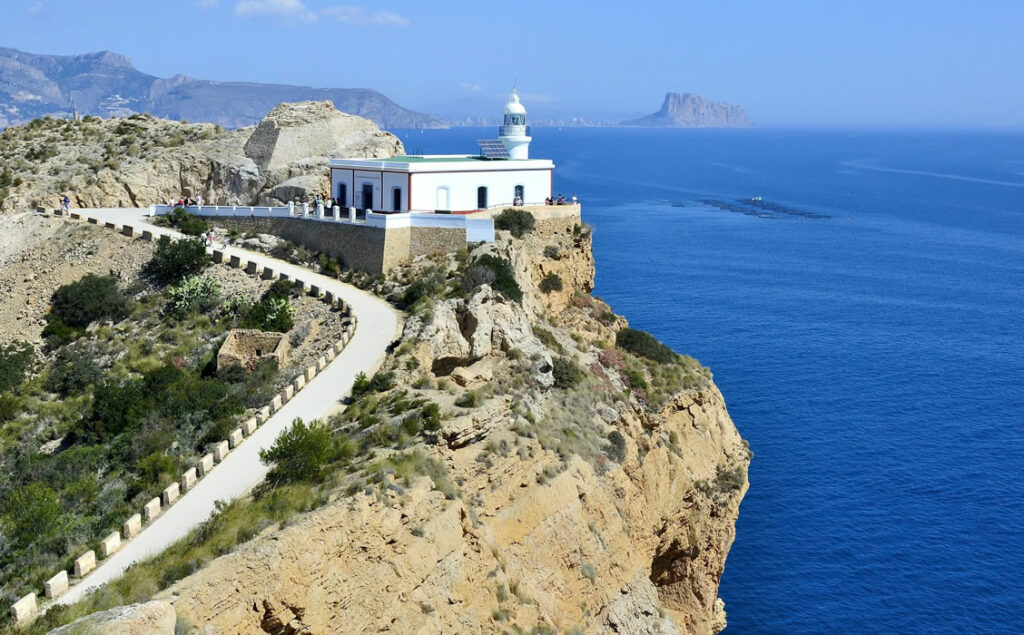 A Historic Landmark: The Faro del Albir holds a rich history that dates back to its construction in 1863. Originally built as a navigational aid for ships, the lighthouse played a crucial role in guiding vessels safely along the coastline. Over the years, it has become an integral part of Albir's identity, symbolizing the town's connection to the sea and its maritime heritage.
Scenic Beauty: Perched atop a rocky cliff overlooking the azure waters of the Mediterranean Sea, the Faro del Albir offers breathtaking panoramic views that are truly mesmerizing. As you approach the lighthouse, you'll be greeted by a postcard-perfect scene of rugged cliffs, turquoise waters, and the gentle sound of waves crashing against the shore. It is a place where you can find tranquility and reconnect with nature.
Architectural Splendor: The Faro del Albir boasts a unique architectural design that blends functionality with beauty. Its slender tower, painted in striking white, rises gracefully against the backdrop of the deep blue sky. The lighthouse is a testament to the craftsmanship of its time, showcasing the dedication and skill of the architects and builders who brought it to life. It is a true architectural gem that adds charm and character to Albir's coastal landscape.
Captivating Surroundings: The area surrounding the Faro del Albir is equally captivating. Take a leisurely stroll along the coastal promenade, known as Paseo de las Estrellas, which leads you towards the lighthouse. Admire the picturesque views, feel the gentle sea breeze, and listen to the soothing sounds of the sea. This idyllic setting is perfect for capturing memorable photographs or simply enjoying a peaceful moment of reflection.
Spectacular Sunsets: One of the most enchanting experiences at the Faro del Albir is witnessing the awe-inspiring sunsets that paint the sky with hues of orange, pink, and gold. As the sun descends beyond the horizon, casting its golden rays over the sea, the lighthouse becomes a silhouette against the vibrant backdrop. It is a magical sight that fills the heart with wonder and creates lasting memories.
Explore the Surrounding Area: After visiting the Faro del Albir, take the opportunity to explore the surrounding area. Albir offers a wealth of attractions, from its pristine beach, Playa de Albir, where you can relax and soak up the sun, to its charming town center with its vibrant cafes, restaurants, and shops. Immerse yourself in the local culture, indulge in delicious Mediterranean cuisine, and discover the warmth and hospitality of the Albir community.
Personal Reflection and Inspiration: The Faro del Albir has a tranquil ambiance that invites personal reflection and inspiration. As you stand in its presence, allow yourself a moment of contemplation and appreciation for the natural beauty that surrounds you. It is a place to find solace, to connect with your inner self, and to be inspired by the vastness and power of the sea.
At Artman Transfers, we are committed to providing exceptional service, ensuring that your transfer from Alicante to Albir is not only a means of transportation but also an integral part of your Albir experience. Book your transfer with Artman Transfers.